PRESS RELEASE 2020
[easy-social-share buttons="facebook,twitter,google" counters=0 style="button" point_type="simple"]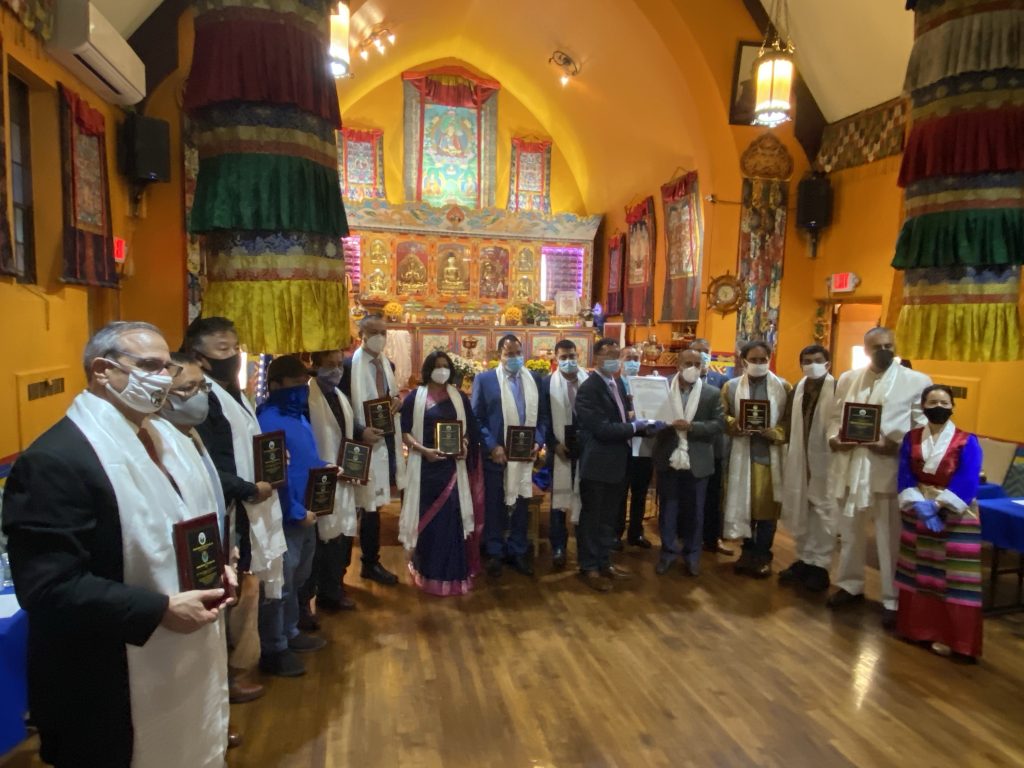 Saturday, October 24, 2020
Press Release
United Sherpa Association, the umbrella organization of Nepalese Sherpas in the USA, and the Humanitarians of the World, Inc. organized 'COVID-19 Champion Award and Dinner Gala 2020' on Saturday, October 24th, 2020, to honor community heroes who have been making an exceptional contribution in combating the global pandemic in New York City.
During the event organized at the temple of United Sherpa Association, Inc. Jackson Heights, Queens, the President of United Sherpa Association Mr. Urgen Sherpa and Founder of Humanitarians of the World Inc. Dr. Adul Hussain shared stories of their instrumental charity work in supporting New Yorkers to fight the pandemic.
United Sherpa Association has been distributing face masks, gloves, hand sanitizers, Tylenol, thermometers and thousands of meals to needy, homeless, and hungry people at the temple since the pandemic out-break in the world's most happening city. The volunteers of the United Sherpa Association delivered PPEs and groceries to over 800 Covid-19 infected families. Similarly, the Humanitarians of the World Inc has been providing food and necessities to thousands of people in the Elmhurst area, specifically, and throughout the five Boroughs of NYC, in general.
Speaking as the Keynote speaker the Queens Borough District Attorney, Malinda Katz said, "the job you have done is the best job in this hard time and will never be forgotten." She praised both organizations for their remarkable community service.
Acting Queens Borough President Sharon Lee praised the United Sherpa Association and Humanitarians of the World Inc and presented them with citations.
Council Member Daniel Dromm said United Sherpa Association is leading by example and said he is proud to have the United Sherpa Association in his district. He also presented citations to both organizations and honored the top volunteers of United Sherpa Association with certificates.
Catalina Cruz, New York State Assembly member appreciated the job done by both organizations to help the families infected by Covid-19. "When fear and need was everywhere you stepped up for the humanity," she said.
State Assemblyman Jaffrion Aubry presented President Urgen Sherpa and Dr. Adal Hussain with proclamations from the New York Stare Assembly.
State Senator Jessica Ramos, newly elected Assembly member Jessica Gonzalez-Rojas and other elected officials were there to praise the champions. Inspired by the efforts during this hard time, the organizers honored some social heroes, selecting through the nomination process, including the first responders, elected officials and volunteers as listed below:
Melinda Katz, Queens District Attorney.
Grace Meng, US Representative, District- 6 NY
Catalina Cruz, Member of New York State Assembly- District 39
Jeffrion L. Aubry, Member of New York State Assembly- District- 35
Jessica Ramos, New York State Senator
Daniel Dromm, New York City Council Member, District 25
Costa Constantinides, New York City Council Member- District 22
Jessica Gonzalez Rojas, Member, New York State Assembly- District 34
Special Citation and Proclamation Presentation from Sharon Lee, Acting Queens Borough President to:
Urgen Shrepa and Dr. Adal Hussain- Co-Organizers of the event
Honorees:
Israel Roche, CEO, Elmhurst Hospital.
Department of Nursing, Elmhurst Hospital
Department of Emergency, Elmhurst Hospital
Department of Executive Administration and Pulmonary Medicine/Critical Care.
Special Award Presentation to:
Jean Shafiroff, Philanthropist/ humanitarian
Alba Lucia Yepees, T. centi-citi Church
Mohammed Pier, Philanthropist
Farida Yesmin, Community Leader
Rev Bruce Grodner, Interfaith Leader
Community Award:
Pemba G. Sherpa, Trustee Co-Ordinator
Phurba Sherpa, Vice President United Sherpa Association
Karma Lama, General Secretary, United Sherpa Association
Sonam G. Sherpa, Founding President, United Sherpa Association & the Co-Chair of Covid-19 Relief Campaign.
Tenzing Norgey Sherpa Foundation
Drukpa USA
Atoms Inc.
Singapore Gurkha Police Ex-Servicemen Association
Nepalese America Nurse Association (NANA )
Pasang Lama
Bishnu Maya Pariyar
Nabaraj KC
Somnath Ghimire
Ananda Bista
Seva International
Hindu Swayamsevak Sangh
Gayatri Chetana Center
Vishwa Hindu Parishad of America
Jagadish Sewhani
Munindra Nembang
Ramhari Adhikari
Grow NYC
Robin Hood Foundation
The ceremony was held following the CDC guidelines and protocols declared by New York City.
The program was moderated by Dr.Adal Hussain founder of Humanitarians of the World Inc and Karma Lama General Secretary of United Sherpa Association.
Thank you.
Urgen Sherpa-President, United Sherpa Association.

Here are some glimpses from our event
Other News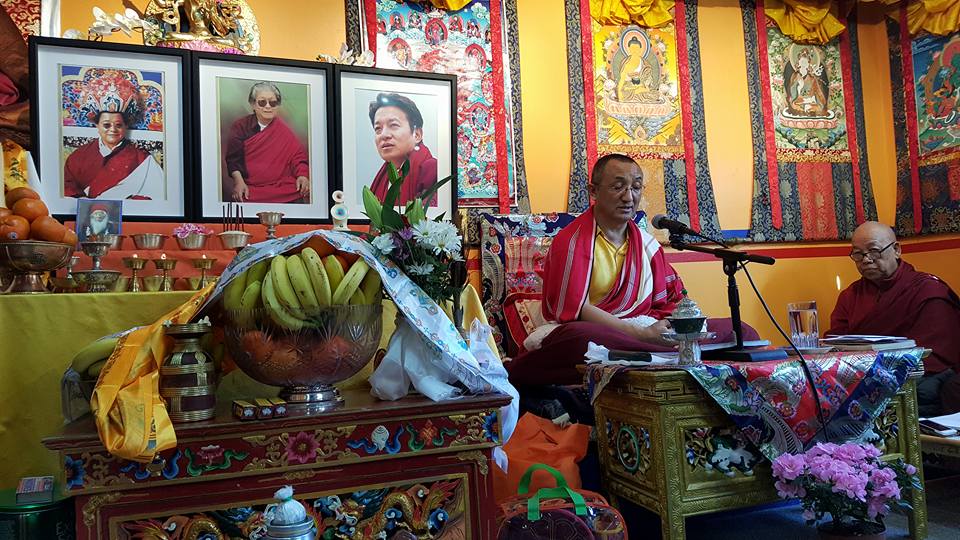 TEACHING
read more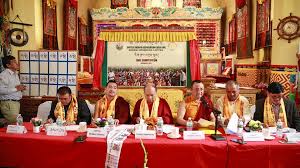 Rigshyung Lopta
read more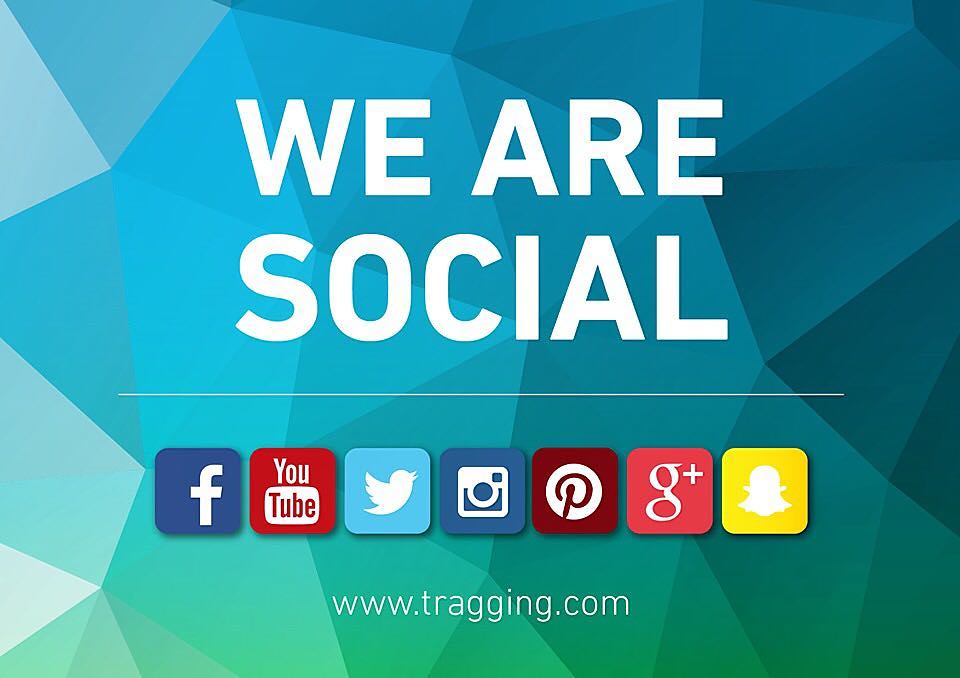 CONNECT WITH NSSP:
read more
Advertisement matters! You can Advertise your business using this space.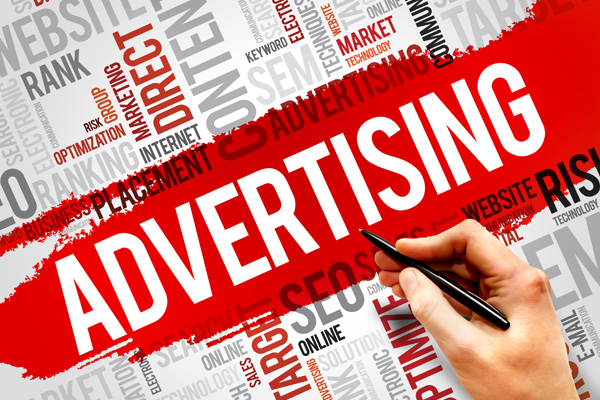 The site is updated by Nima Sherpa. Follow Instgram @khumbule_nima/