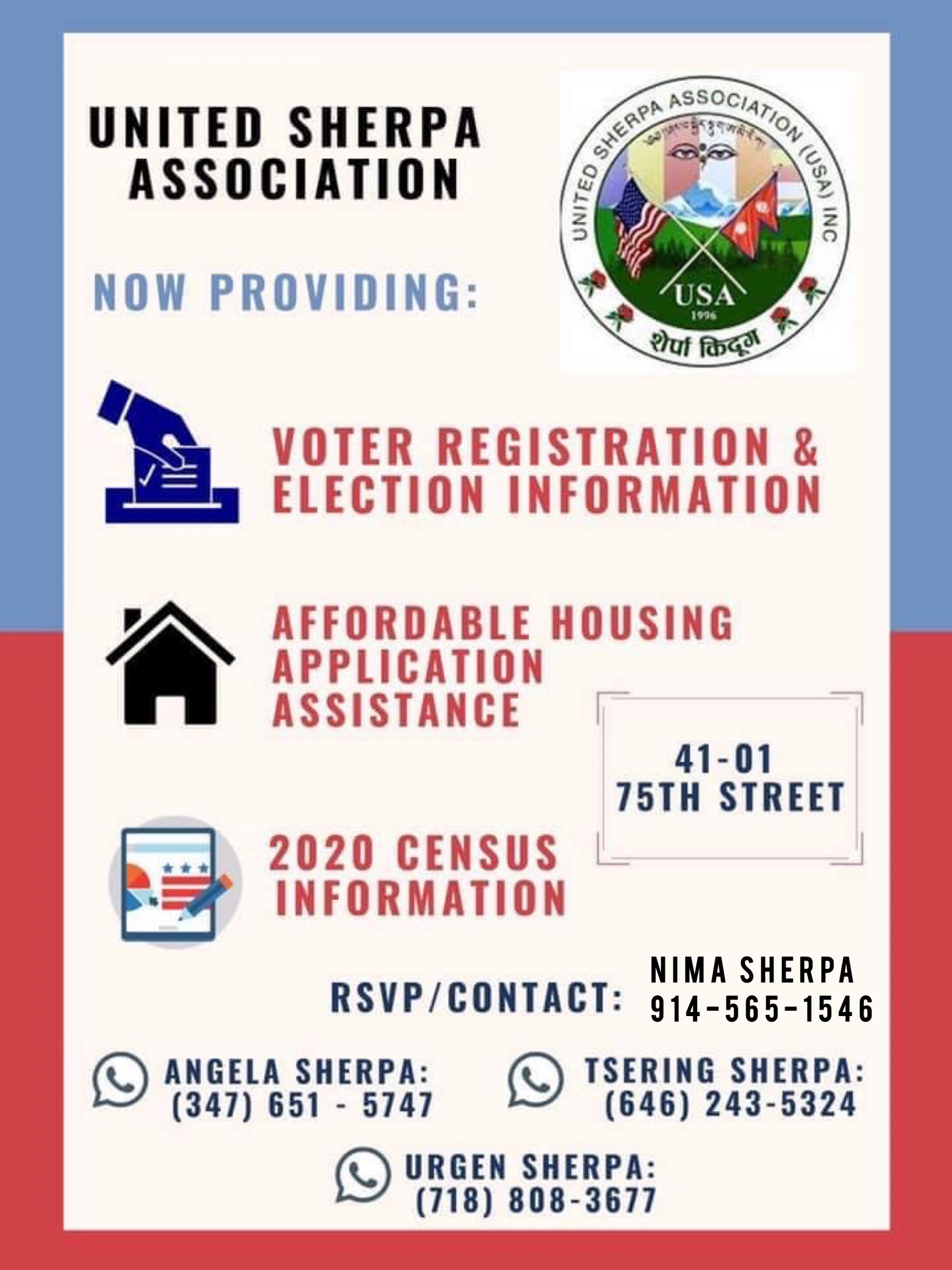 United Sherpa Association is now listed on HPD's website as an official housing ambassador location.
Our housing ambassadors work to provide up-to-date, consistent information and assistance about the affordable housing application process. Throughout the whole process your immigration status will never be questioned. Best of all, this service is free of charge.
Mayor DeBlasio plans to establish 300,000 affordable housing units in NYC by 2026. With the help of our housing ambassadors one of those units could be yours. Don't miss this great opportunity.
*Please book an appointment through our office adminstrator Ang Pasang Sherpa by calling (718)779-7300 or email us at info@sherpakyidug.org