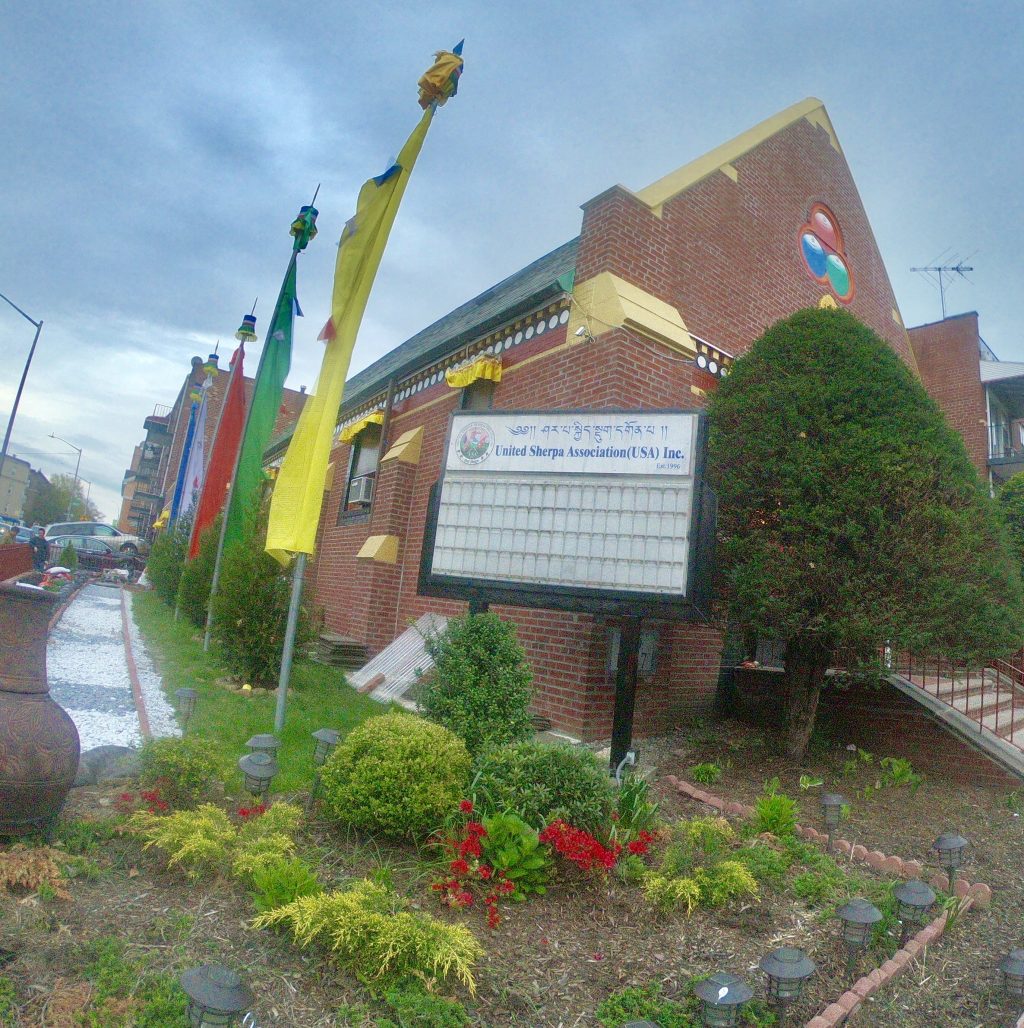 Dakini puja : Every month on the Dakini day, Cho practitioners from our community gather in our Temple, for their regular practice. The Dakini day falls in the 25th day of every month of Buddhist calendar. The 'Cho' is an ancient Buddhist ritual known for its power to heal mental and physical sickness, remove karmic obstacles to spiritual growth, and address human suffering.
Among many different traditions of Cho practices, our practitioners follow the practice of Troma Nakmo, according to Dudjom Tersar lineage. Troma Nakmo (The Black Wrathful Mother) is a feminine embodiment of wisdom. Troma Nakmo is the innermost secret aspect of the Dakini practice in the Dudjom Tersar lineage. The Cho practice of Troma Nakmo provides us with an extremely powerful means to cut through the dualistic clinging of mind, the root of suffering thus revealing our inherent wisdom nature.
The Origins of the Terma: The Troma Nakmo based practice of Cho removes obstacles, both for our short-term happiness and those hindering our ultimate enlightenment. It carries extraordinary healing power and through its practice we can accumulate merit and wisdom in a vast and rapid way.
Since the Cho is an esoteric secret practice, one has to thoroughly trained and authorized by a fully qualified Guru. However a normal layman can be blessed by attending the ceremony and listen the melodious musical ceremony.
United Sherpa Association welcomes all to participate in this ceremony on the Dakini days.
As Throma Nagpo practice brings great benefit and blessings – We especially encourage you to come to our kyidug's events like this one. It takes place every month Your entire family is welcome to join, participate , volunteer and sponsor an event . for puja , events sponsorship opportunities contact us to register your names .
We look forward to seeing you at sherpa kyidug temple !
"May all beings be free of suffering",
Also, We would like to thank all practitioners, sponsors, and volunteers for their continued support and participation.
Names of the Sponsors for April, 2019 are as follows:
1: PAMU DIKI SHERPA (LUKLA)
2: MINGMA CHAMJI SHERPA (PANGBOCHE )
3: PASANG KANCHI SHERPA (PANGBOCHE)
4: CHETTEN DOMA SHERPA (PANGBOCHE)
5: URGEN SHERPA (CHANGMI TENG)
Some glimpses during Dakini day Puja celebration at United Sherpa Association's temple .