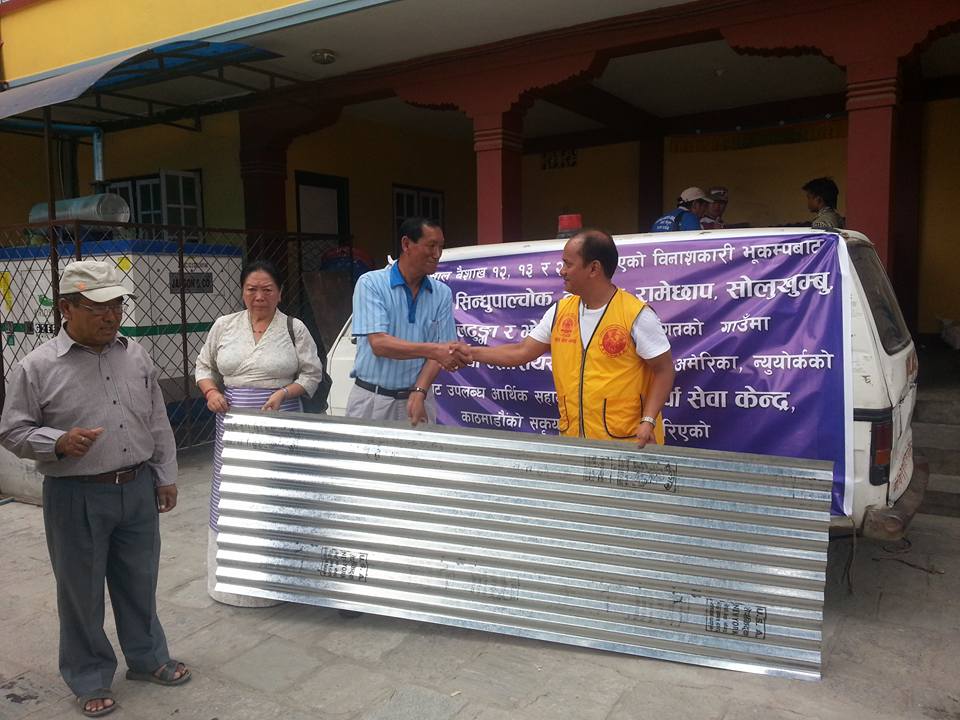 A terrible tragedy struck Nepal on April 25 in 2015 by a massive earthquake measuring 7.9 Richter scale leaving behind a trail of more than 10,000 deaths and unrecoverable destruction.
The United Sherpa Association Inc. under present EC immediately responded this tragedy by raising relief fund for the affected people.
Within short period of time, the association was able to raise almost $138,000.00 from about 760 donors around world for the earthquake relief fund. The association distributed the relief fund and essential materials to the families of victim in collaboration with Sherpa Sewa Kendra, a local non-profit organization in Nepal. During the relief effort, 722 bundles of CGI sheet and 3402 pieces of tarpaulin tents were distributed to the most affected families. 18 monasteries that have been providing free education to many young children were supported renovation and rebuilding. Similarly, free food camp was conducted for 3 days to feed more than 250 most affected and displaced people. Considering the wide spread damage, $5111.00 was handed over to Consulate General of Nepal, New York for Prime Minister's Disaster Relief Fund of Nepal government. The remaining amount was given to Sherpa Sewa Kendra for the renovation of its own community center, and two organizations for their office setup.