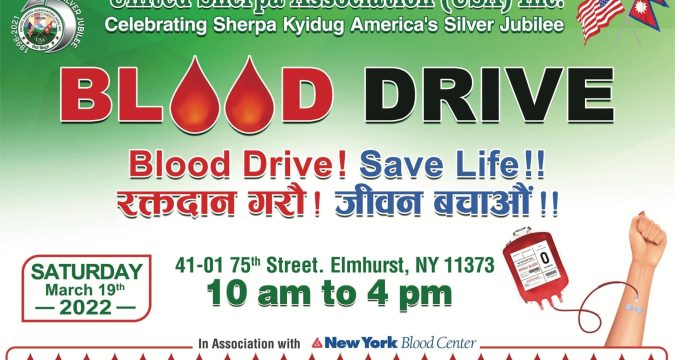 🩸Give the gift of life! Donate blood!🩸 We'd love to see you this Saturday. Please consider donating blood.
What is blood donation?
Blood donation is giving some of your blood so that it can be used to help someone else. Donated blood helps people who have lost blood in an accident or who have an illness such as cancer, anemia, sickle cell disease, or hemophilia.
Donated blood includes red blood cells and the other things that make up the blood, such as platelets and plasma. Blood that contains all the parts is called whole blood.
You can donate blood at American Red Cross clinics or other clinics or blood banks. You may be able to donate during blood drives at your workplace.
About 1 pint (480 mL) of blood is taken when you donate. It takes about 10 minutes. The whole process—including answering questions and having a short exam—takes up to an hour.
Donated blood is tested to make sure that it is safe to use. It's also checked for its type. This makes sure that the person who needs blood gets the right type.
Who can donate blood?
To donate blood, you must:
Be at least 17 years old. (In some states, you can donate if you are 16 years old and get permission from a parent.)
Weigh at least 110 lb (50 kg).
Be in good health.
Some people can't donate because of health or other issues. For example, you may not be able to donate if:
You recently donated blood or a blood product. The length of time you must wait between donations depends on the product you are donating, such as whole blood or platelets.
You don't have enough hemoglobin in your blood. Before you donate, you will have a test to check your hemoglobin level.
You are pregnant.
You have traveled to certain countries.
Your blood pressure is too high or too low. Your blood pressure will be checked before you donate.
You take certain medicines.
You have certain health problems, such as HIV.
You had a recent needlestick or got a tattoo or piercing.
Having a long-term illness, such as diabetes, doesn't mean you can't donate. You may be able to give blood if your health problem is under control. But you shouldn't donate blood if you feel like you're getting a cold or the flu.
Before you donate, a health professional will ask about your current and past health to make sure that you can donate. Some of these questions are very personal, so you will be asked them in private. You will be asked these questions every time you give blood, because the list of who can give blood may change, or your health may change.
What should you do BEFORE you give blood?
You can do a few things before you give blood to make sure that you have a good experience:
Make sure you feel good. Don't give blood if you feel ill.
Eat a good breakfast or lunch. But avoid fatty foods. They can affect some of the tests done on donated blood to make sure it's safe.
Drink plenty of fluids.
Get plenty of sleep the night before.
What happens when you donate blood?
You will fill out some forms and answer questions about your health.
A health professional will measure your temperature, pulse, and blood pressure. He or she also will use a finger-stick test to make sure that you have enough iron in your blood.
The health professional will clean the arm you will use to give blood. Then he or she will put a needle into a vein on the inside of your elbow. The needle is attached to a bag to collect the blood. You will probably feel a quick pinch when the needle goes in.
You may be given a soft ball or another object to squeeze every few seconds to help the blood flow.
When the bag is full, the health professional will take out the needle. He or she will wrap a bandage around your arm to stop any bleeding.
What should you do AFTER you give blood?
Right after giving blood, you'll be asked to sit for a while and have some water or juice and a snack.
When you leave, get up slowly to make sure that you're not lightheaded.
In the hours after you give blood, make sure to:
Drink plenty of fluids to help replace the lost fluid.
Eat foods that have a lot of iron, such as lean red meat and beans.
Limit your physical activity for several hours.
Most people feel fine after they give blood. But if you feel a little lightheaded, lie down for a while. Drink plenty of fluids, and have some snacks. Call the blood bank or clinic if you feel sick within 24 hours after giving blood.
Your body will replace the lost fluid in 24 hours. (It takes a few weeks to replace red blood cells.) You will have to wait 56 days before you can give whole blood again.
What are the risks of donating blood?
There are no health risks in giving blood. You CANNOT get HIV from donating blood. The needle and bag used to collect blood are sterile and prepackaged. A new package is used every time.
You may have a small bruise on your arm. In rare cases, a person's arm may bleed after the bandage is taken off. If this happens, raise your arm and put pressure on the needle site for several minutes.
Some people feel faint after they donate blood. This is more common for younger people and for people who are donating for the first time. If you have fainted after donating blood and you choose to donate again, be sure to tell the person who is going to draw your blood. Drinking extra water before you donate may reduce this risk.
What tests are done on donated blood?
After donation, your blood is tested for certain diseases, such as hepatitis B and C, HIV, West Nile virus, and HTLV-I/II viruses. Donated blood must pass all of these tests. If any disease is detected, the blood is thrown away and the donor is notified. The blood is tracked so it can be traced back to the donor and the collection location.