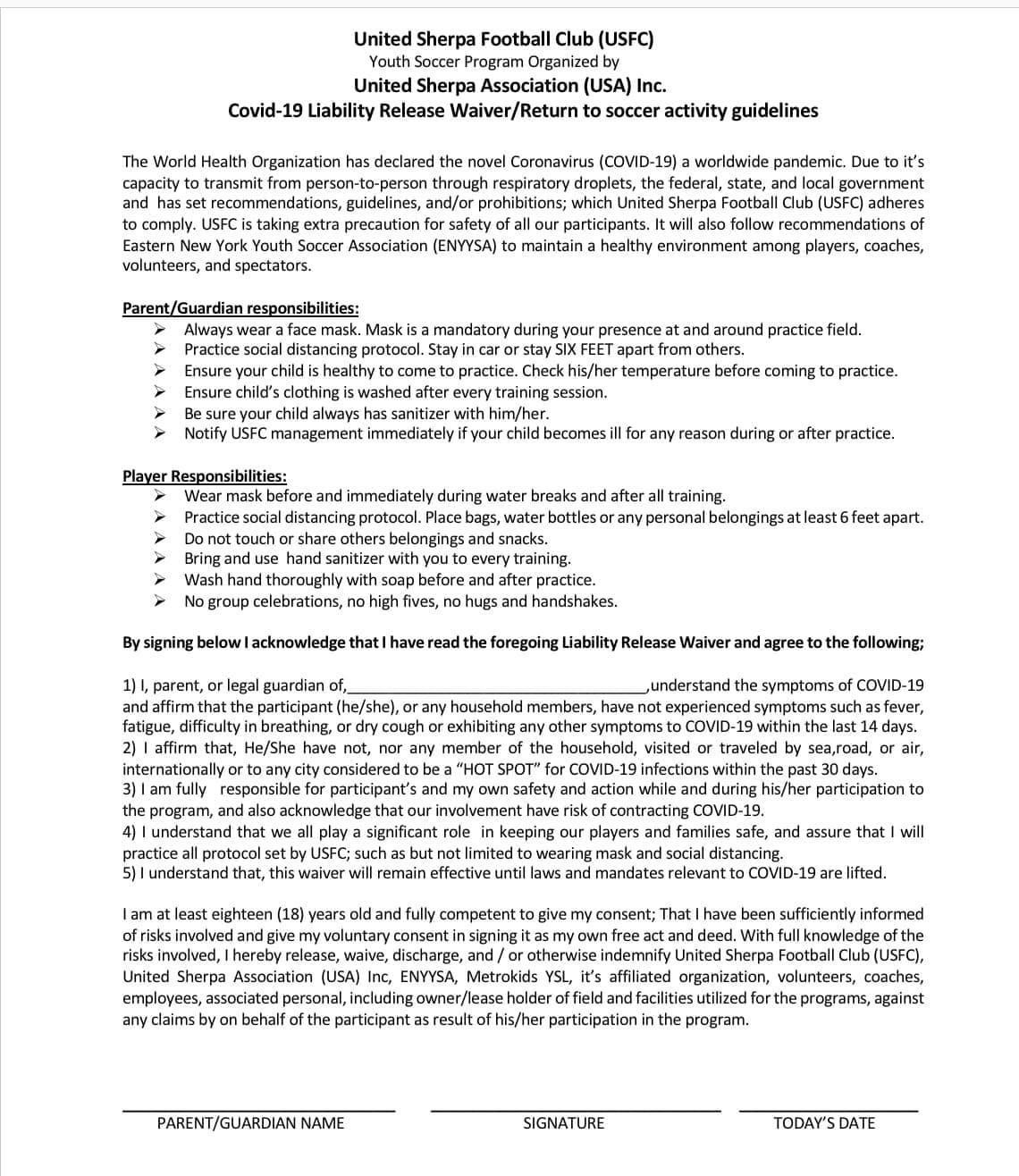 Although NYC is in it's phase 4, New York Park Department has suspended all permits till now. We are waiting for permits to be released.
USFC is eager, and prepare to open it's program as soon as permits are validated. We are working tirelessly to provide safe environment for our young ones. As well known proverb states,"Better safe than sorry". We will take all precautions to reopen safely.
We will post our gradual reopening schedule once we have our permits. Meanwhile, please review our waiver form below.
-USFC Management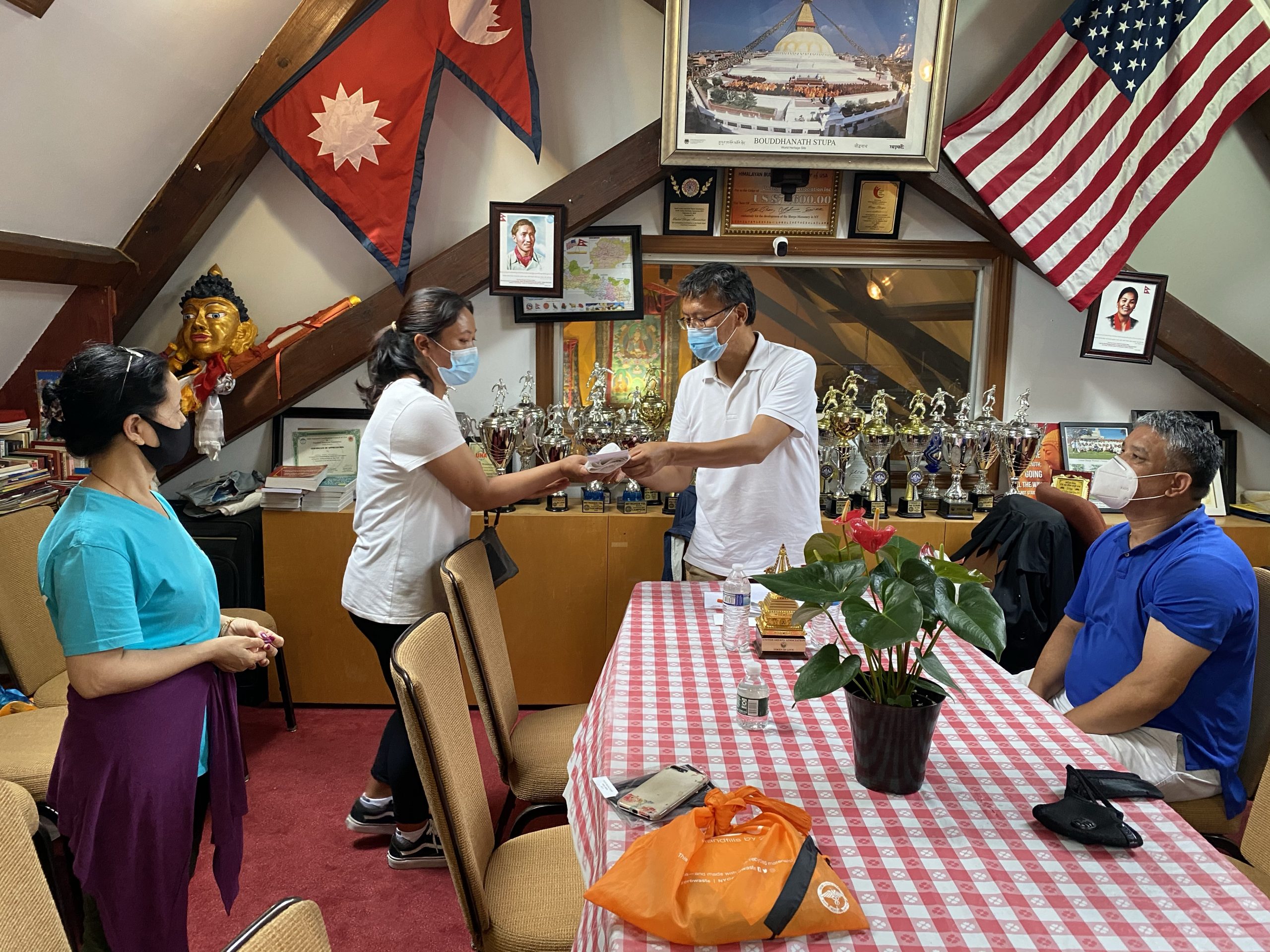 July 17th 2020 — Donations raised by the United Sherpa Covid-19 Relief fund $1500 were presented to wife, of late Nima Temba Sherpa who died from Covid -19 in New York City .